Geocellular Stormwater Management - StormBrixx® SD by ACO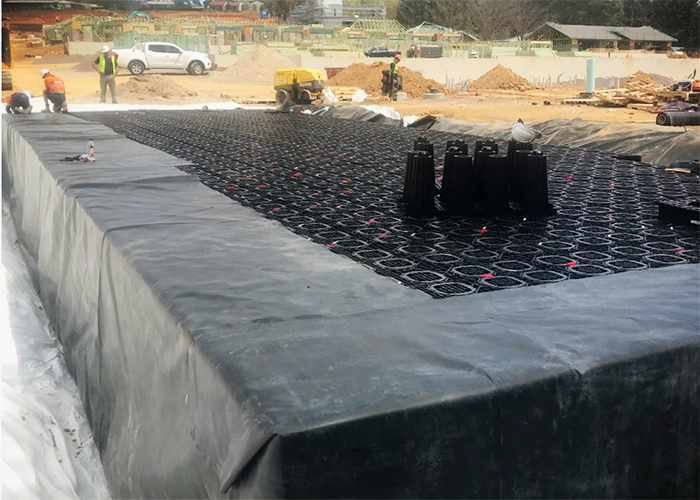 Marymead Retirement Village and Hub, Canberra, ACT
The Aerie is a retirement village positioned on a tree-lined street in Narrabundah, one of Canberra's most picturesque suburbs. It houses a boutique community for over 55s in new purpose designed spacious homes, resort facilities and a vibrant and supportive village atmosphere.
Project Design Brief
Designers had to incorporate an underground detention tank to capture and detain surface water runoff from pavements and various roof systems from a nearby area with steep topography. The system needed to be strong, maintainable and adequately sized to meet the hydraulic requirements of the catchment.
ACO's Solution
StormBrixx® SD geocellular stormwater management system.
ACO's Technical Services provided the designer with structural calculations, installation drawings and a bill of materials.
Benefits
The unique pillar configuration provides a high void ratio of 95% to maximise storage.
The brick bonding and cross bonding feature provides unparalleled stability in the construction of the tank.
An access chamber provides access for cleaning large diameter pipe inlets as well as to facilitate silt management.
For more information regarding Geocellular Stormwater Management - StormBrixx® SD by ACO, visit www.acostormbrixx.com.au.