PowerDrain Drainage Channels for Dandenong CFA from ACO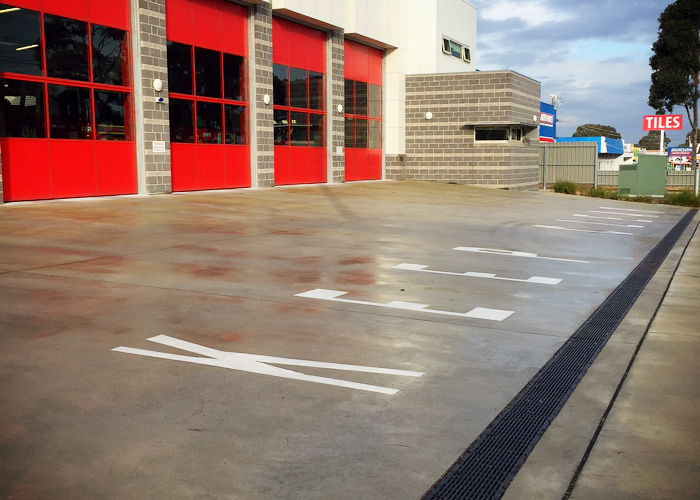 CFA Dandenong, VIC
The CFA (Country Fire Authority) recently opened a new 6,500sqm facility in Dandenong, Victoria. The CFA is one of the world's largest volunteer emergency service and community safety organizations. Home to 90 firefighters, this facility houses Victoria's largest brigade, and responds to more than 2,300 fire call outs per year.
Project Design Brief
Designers wanted to ensure surface water was captured effectively before it left the site without impacting on the surrounding transport infrastructure. Fully loaded fire trucks impart considerable wheel loads on pavements and taking into account the high volume of traffic coming out of the site, the drainage system needed to be robust and extremely durable.
ACO's Solution
PowerDrain S200K with Iron Intercept Heelsafe® Anti-Slip grates.
Benefits
The 0.5% slope of the PowerDrain S200K system ensures the level slabs could be drained efficiently for vehicle safety.
The iron intercept Heelsafe® Anti-Slip grate is designed to withstand the extra heavy duty traffic.
The intergrally cast ductile iron edge rail provides a solid restraint for the slab and a robust wearing edge for the constant traffic.
For more product information visit www.acodrain.com.au.