Mooring Eyes for Military Airstrips from EJ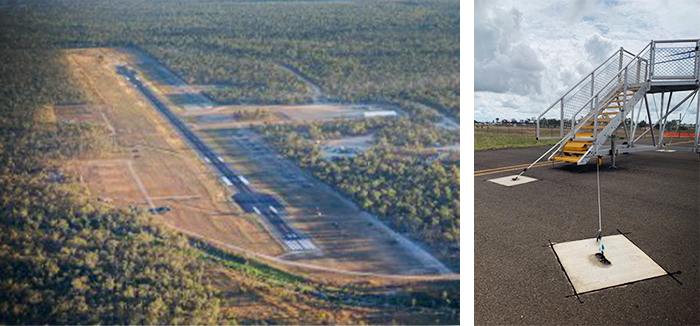 The Australian-Singapore Military Training Initiative (ASMTI) saw the construction of hardstands, general civil works, and site compounds built at Shoalwater Bay, Central Queensland. Shoalwater Bay is home to one of Australia's primary military training areas. The Singapore and Australian armies have trained together on military tactics for the past 30 years.
Mooring eyes are the professional way to tie down onto concrete or bitumen aprons and hardstands. Cast in the USA at EJ foundries, mooring eyes are used at civilian and military airports around the world. Manufactured in three sizes to hold fast and last. From airfield equipment, to light aircraft, right up to heavy jets.