Wide Access Manhole Cover MAXIMO from EJ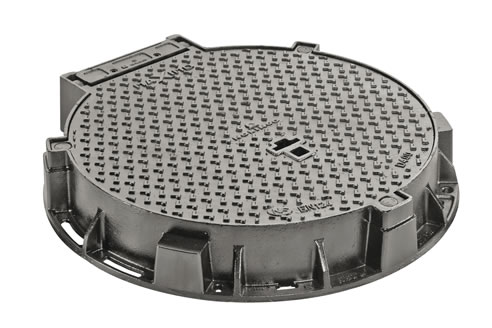 MAXIMO™ 800 from EJ
Open Wide, Come Inside
Standard manhole covers are 600mm diameter. That might seem adequate in most situations, but in many cases such as in sewerage inspection vents, a cover with wider access would be more efficient and so much safer. The MAXIMO™ from EJ has a big, generous 800mm opening.
Sewer chambers in particular, present significant workplace health and safety risks so the wider the opening the safer it is especially when the operator is using a safety harness, the extra room to move is obviously an advantage.
If an incident does occur, for example potential asphyxiation of the operator, and rescuers wearing breathing apparatus need to descend into the chamber, the 800mm opening provides ample room to manoeuvre the victim to safety.
The MAXIMO™ 800 is also gas, air and water-tight. It's fitted with a long-lasting polychloroprene cushioning seal insert to prevent noise and vibration. When the chamber needs to be accessed, the MAXIMO™ cover is equipped with a lift assist strut that makes opening the cover, easy and workplace safe.
Installing the MAXIMO™ 800 is simple and with the provision of anchoring holes that firmly fix the manhole frame to the manhole structure itself, no end of heavy traffic is likely to dislodge it.
This remarkable, innovative cover is available with high security locking systems and customised badging on request. All of these features are the reason that Christchurch post earth-quake has installed MAXIMO™ 800 and now, other local authorities in New Zealand are also exploring its use.
To find out more and if MAXIMO™ is right for your application, please call EJ in Australia. Sometimes, big is best.