Customised High Water Intake Fluted Grates from EJ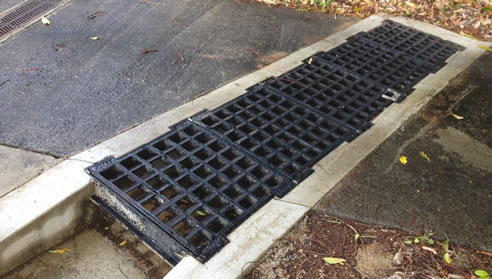 Tackling Tropical Torrents
EJ has Tailor-Made Solutions
The Daintree Rainforest is part of the Wet Tropics of Queensland World Heritage Site. As its name suggests, it lies in the near equator latitudes where some of the highest, annual monsoonal rainfalls occur in Australia.
Managing such massive dumps of water has been a serious challenge for the local Cairns City Council until recently. Problems of extensive erosion and the knock-on effects have been difficult to avert until EJ provided the perfect solution with its high-intake fluted gratings.
But it's the innovative aircraft wing shape of the grating's surface employing a laminar effect that makes it easier for greater volumes of water to cascade more freely into its thirsty drainage channels.
The Daintree Rainforest project required fluted grates to 6 metres in length, normally only available as 600mm x 600mm, so EJ in Brisbane custom built them to spec. They're also built to Class D specifications.
Since the Daintree solution proved so effective, Cairns City Council has had them installed throughout the Cairns region, particularly in hilly areas, to better manage those annual monsoonal downpours and cyclonic conditions.
Solutions like these are part and parcel of the extended service offered by EJ. Customisation is one of our most important services from manufacturing multi-part covers to multi-part gratings such as these.
If you need a bespoke solution, call the team at EJ.