LED Cove Pelmet Lighting System from Intralux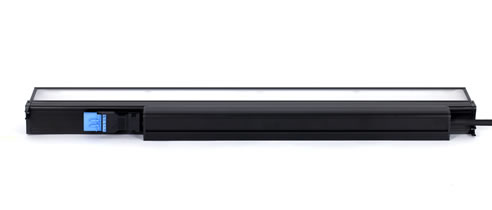 The ultimate LED Cove / Pelmet lighting solution - Made in Australia!
Intralux Australia is a dynamic luminaire design and development company, dedicated to manufacturing technically advanced, energy efficient and innovative commercial lighting products for niche market segments. Founded over 25 years ago by Mr David Tilbury, Intralux now exports to over 20 countries from their headquarters and factory in Brisbane, Australia. Intralux's leading edge product development delivers true world class, Australian Made, award winning products, used by professional lighting, architectural and building services designers across the world. Total commitment to ISO 9001 Quality System ensures every aspect of Intralux as a company is seamlessly and systematically managed.
Kove LED is an adjustable, high performance, modular and fully integrated indirect pelmet/cove lighting system utilising superior Tridonic LED technology. The Tridonic technology partnering enables a confident full 5 year warranty program. A specially designed optical package includes a precise internal reflector and LED module configuration resulting in high lumen output coupled with the smooth, 'fluffy' light distribution for which b Kove products are known. Foremost Kove LED offers tremendous efficiency with 1802 lumens/metre emulating the well accepted performance levels and visual feel of the prior fluorescent technology.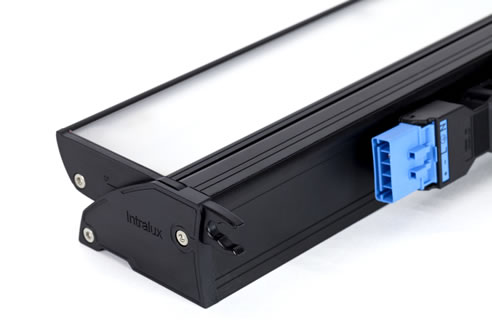 Kove LED incorporates an adjustable semi-asymmetric beam direction with additional adjustment of between 0-36 degrees allowing for optimisation of light control. This adjustment and focusing capability is exceptional for applications such as floating ceilings and wall mounted pelmets in order to achieve the desired effect. This adjustment can be completed onsite without any specialty tools.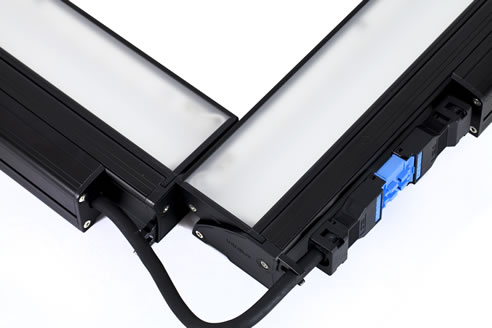 As a totally interconnectable system, Kove LED makes installation quick, simple and hassle-free. All modules are pre-assembled from factory complete with all connections and Dali drivers as standard enabling rapid, low cost installation. The 'Plug+Go' connection system houses not only the mains power but also all dimming controls wiring, therefore eliminating the need for 'messy' external wiring and drivers. Up to 60 metres of product can be interconnected from one individual circuit connection.
Intralux luminaires offer designers through to end users a turn-key, functional lighting solution. Featuring high performance, energy efficiency and ease of installation while also offering piece of mind with factory 5 year warranty program's Intralux really provides an ideal, credible range of highly engineered products well suited to the Australian region.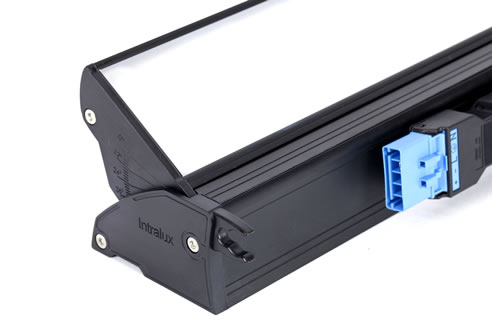 Visit the official Kove LED website at www.intralux.com/KoveLED today to access all photometric data, specification photos, line drawings, specification sheets and more!