Commercial Kitchen Drainage and Grates from ACO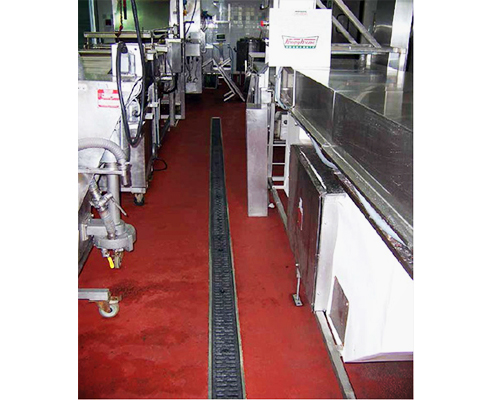 Krispy Kreme Store, Penrith, NSW
Originating from the USA, there are now more than 22 Krispy Kreme doughnut franchises operating around Australia. The first Australian franchise opened in 2004, next to the Penrith Panther's football club at Penrith. The doughnuts are made fresh daily on the premises. The Krispy Kreme franchisees adhere to strict company procedures regarding the hygiene of their equipment and premises.
Project Design Brief
The Krispy Kreme processing and preparation areas are regularly washed with hot water, sterilising agents and cleaning chemicals to ensure that all the machinery and all the surfaces are kept hygienically clean. A functional, cost effective and durable drainage system, capable of withstanding the constant cleaning regime was required.