Pedestrian Safe Trench Grates by EJ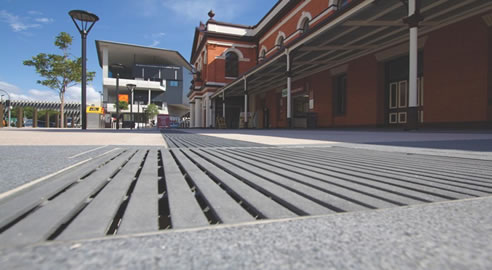 Pedestrian safe trench grates are a vital part of an extensive drainage system in the urban landscape. The assembly serves to allow drainage, while providing a trafficable finish for the safety of the community.
EJ is renown as the global leader in access solutions, servicing various industries, including construction, civil engineering, telecommunications, water and energy. After more than a century in the trade, the family-owned company continues to grow their reigning market presence from the Asia-Pacific to the Americas, Oceania and the Middle East. For pedestrian safe trench grates and frames of the finest quality, HEELPROOF™ from EJ's extensive catalogue is the optimum choice.
HEELPROOF™ by EJ