Open Plan School Acoustic Control from Atkar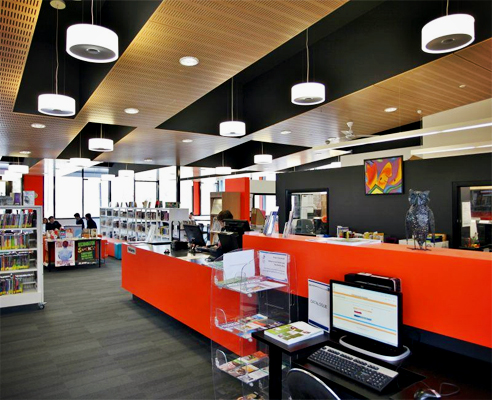 New modern and functional school buildings demanding acoustic stability, especially in the library. The open plan layout of today's classrooms emphasises the imperative need for quality acoustic control measures to be incorporated early on in the project design process.
Atkar collaborated closely with Patrick Architects, exploring different options to develop a practical and effective panel layout for Western Heights College. The combination of the ceiling's 3D checker pattern paired with Atkar's Au.diSlot panels finished in a warm timber Au.diImage design, offered exceptional acoustic performance.
Goldcore was also used in a number of areas throughout the facility, including external soffits. A pleasing finished result both acoustically and aesthetically.