Ecojet Above Ground Grease Traps from ACO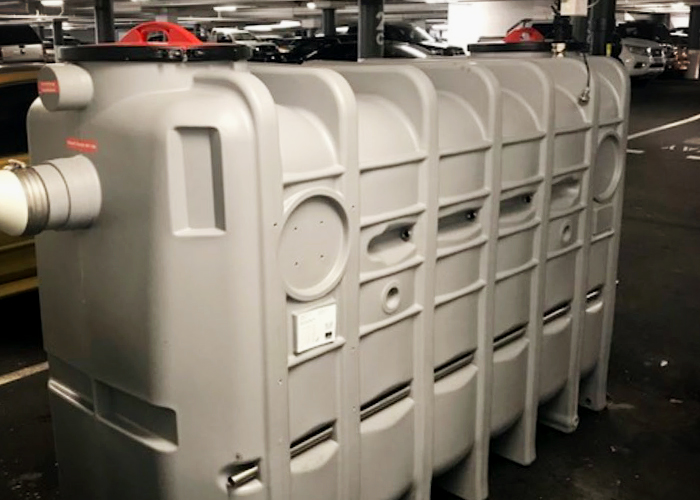 Richmond Marketplace is a well-established sub-regional shopping centre located 52km North West of the Sydney CBD in the Hawkesbury region of New South Wales. All stores are conveniently located on one level and there are 800 free car spaces undercover. The centre is tenanted by Woolworths and Big W, along with 55 speciality stores.
Project Design Brief
The recent addition of food and beverage retail outlets to the building required the need to incorporate trade waste infrastructure. Finding space for this infrastructure was challenging due to the existence of a belowground carpark. The building's owners also wanted an alert mechanism to signal when grease removal is required. Designers needed a versatile and compact grease removal solution that could be accommodated in a confined space.
ACO's Solution
EcoJet above ground grease trap NS10 (2000 litres).
Benefits
EcoJet is a lightweight oval shaped unit that is easy to transport manually without needing mechanical lifting assistance.
Storage capacity for 2000 litres was suitable for the estimated volume of wastewater.
Bolt down provisions enable the unit to be secured to the concrete floor.
The unit was fitted with a grease level sensor to alert Centre Management when maintenance would be required.
For more product information visit: www.acopassavant.com.au.