12-Part Recessed Steel Access Covers for Education from ACO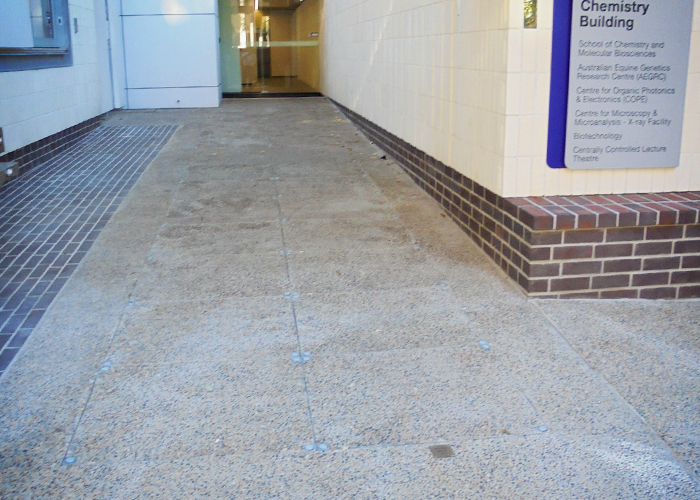 The School of Chemistry and Molecular Biosciences (SCMB) is located in the Science and Engineering Precinct of St Lucia Campus at Queensland University. SCMB's research laboratories are well equipped and observe world class health and safety standards. Many of the laboratories have been refurbished in recent years, a few of which have won architectural awards for interior design.
Project Design Brief
Recently, the Chemistry Building at SCMB underwent a major electrical and mechanical upgrade to ensure the building is supplied with sufficient power meeting present day requirements for lighting, communications, power and CCTV security camera networks. This involved the construction of a few large junction pits outside the building. In addition to this, designers wanted to ensure the new pavements maintained their aesthetic continuity. Therefore, all access covers needed to be secure and accommodate a variety of construction materials including exposed coloured aggregates and various concrete finishes to blend in with the surrounding pavement.
ACO's Solution
Urbanfil® multi-part, 12-part, recessed steel access covers.
Benefits
The recessed covers can accommodate pavement materials including a variety of concrete finishes and pavers up to 25mm deep.
The 2mm thick frame is visually discreet within the pavement.
Each cover is secured to the frame with four M16 locking bolts.
For more product information visit www.acoaccess.com.au.