Infrastructure Drainage for Commercial Carparks with ACO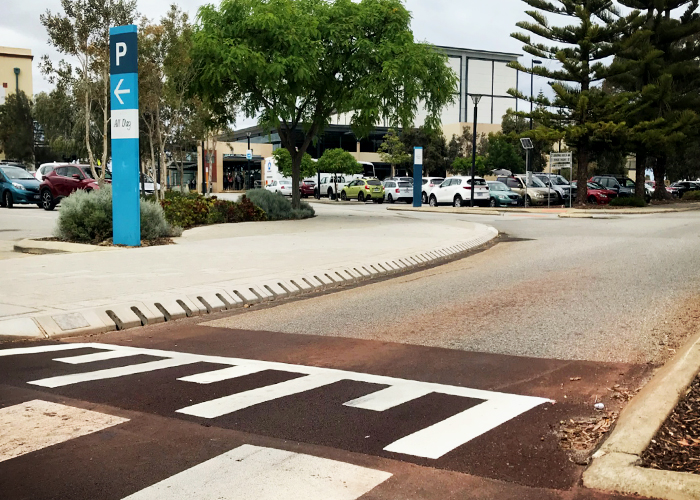 The Mandurah Ocean Marina is Western Australia's most modern ocean based marina. It offers a colourful mix of waterfront market stalls, shops, cafes, and restaurants as well as modern facilities for both professional and recreational boating enthusiasts.
Project Design Brief
The installation of traffic calming measures and improvements to pedestrian safety posed some drainage challenges for designers. This was made difficult as new surface levels were introduced. Designers required a safe, compact, and cost effective drainage system.
ACO's Solution
KerbDrain QK200SM.
ACO's Technical Services assisted designers with hydraulic performance and accurate slot intake data.
Benefits
KerbDrain allows for shallow excavation and fewer underground pipes, which provides cost savings over conventional kerb inlet pits.
KerbDrain enables drainable carparks to be free of undulations, creating a safe environment for people with trolleys.
KerbDrain QK200SM matches the profile of existing MRWA standard kerbs so integration with existing kerbs would appear seamless.
For more product information visit www.acoinfrastructure.com.au.