Drop Down Ceiling Design for Restaurant by Supawood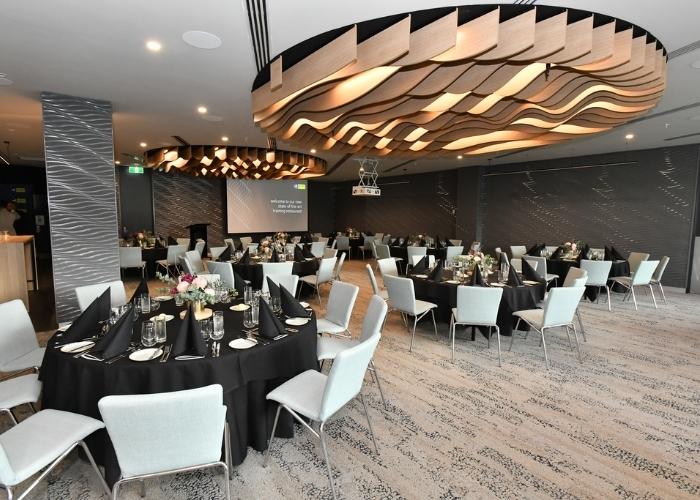 Supawood brought to life a drop down ceiling design for a restaurant in Victoria. Fountains Restaurant is a premier training restaurant at Box Hill Institute. This 150-seat restaurant and bar were due for an upgrade. One of the modernisation plans for the hospitality space was the addition of a feature ceiling for the main restaurant.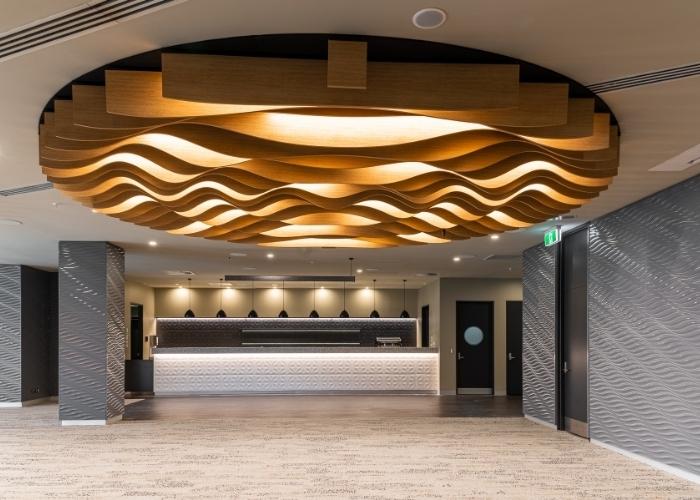 Drop Down Ceiling Design for Restaurant by Supawood.
Pro-Ark Architects collaborated with Supawood to create the drop down ceiling design, which served as a point of interest at Fountains Restaurant. To create the ripple-like design, custom Wave Blades were used-Supawood offers a 3D modelling service to provide contoured wooden blade features.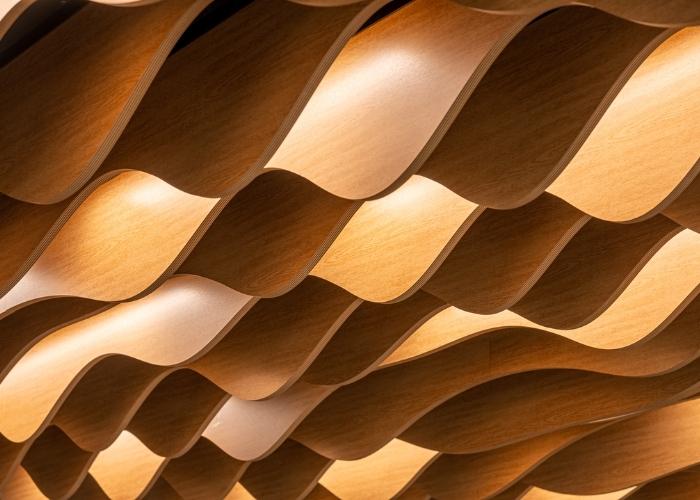 Wave Blade drop down ceiling by Supawood.
The Wave Blade product is made with standard natural MR MDF substrate. It was then finished with Supafinish Concept Veneer, which is impact resistant and extremely durable.
For more information on the Supawood drop down ceiling design for restaurant as well as other products and projects from the company, visit www.supawood.com.au.