Air-Flo Louvre Framing System from Alspec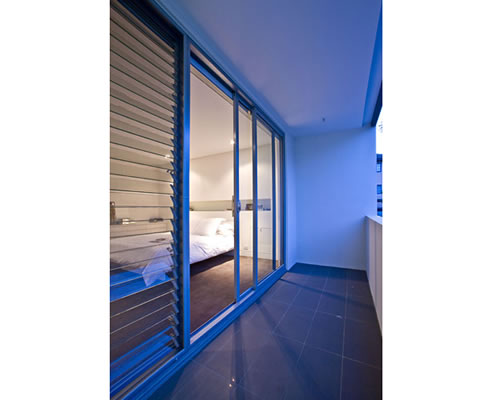 blade system for internal and external use. The Air-flo adjustable glass louvre system puts you in control of your home environment without restricting the view. Control the amount of air movement from a gentle breeze to wide open ventilation with a simple touch of the easy to use operating handles.
Air-Flo Louvre Framing system
The Air-flo Louvre system is a stand alone framing system offering architects and designers the latest in energy efficient ventilation. The Air-flo is a full height glazing system incorporating fixed lights, louvres, entrance doors and highlights. The system can be utilised Australia wide including cyclonic regions.