Fixed Louvre Framing System from Alspec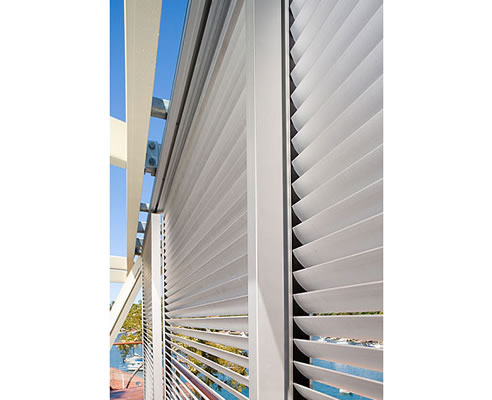 ALSPEC's range of Solar Control products include the F57, a fixed elliptical blade system for the exterior of buildings and the A89 adjustable blade system for internal and external use. The Air-flo adjustable glass louvre system puts you in control of your home environment without restricting the view. Control the amount of air movement from a gentle breeze to wide open ventilation with a simple touch of the easy to use operating handles.
F57 Fixed Louvre
The F57 is the first of a range of Solar Control products to be released by ALSPEC throughout 2008. The product is designed to assist consumers, designers and developers alike in meeting the new challenges presented to the building industry as they attempt to reduce greenhouse gas emissions.
ALSPEC Raises the Bar in Thermal Efficiency
As with other products in the ALSPEC range, the F57 is designed to aid in increasing the thermal efficiency of commercial, residential and multi- storey residential buildings. By utilising the F57 in the design of your next project you will be able to continue to design in large sliding glass doors without compromising the thermal efficiency of your design.