Wall, Coves and Joint Systems from Ascoat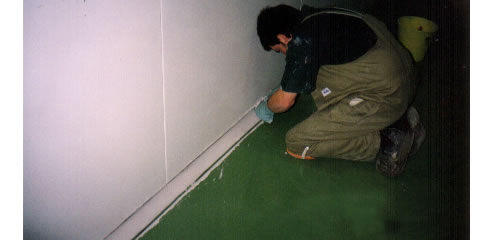 We have a complete range of treatments for numerous sub-bases. Wall and lining systems for hygiene and chemical resistance, fibreglass reinforced systems for impact resistance. We have flexible cove systems suitable for floor, wall and ceiling applications and in both wet and dry environments.
- Coving systems for all applications.
- Wet, impact, and clean room - floor, wall and ceiling.
- Wall treatments for impact, chemical and wash down.
- Chemical resistant products for primary and secondary containment.
- Floor jointing and crack bridging.