'Sand Drift' Luxury Clinic Wall Design from 3D Wall Panels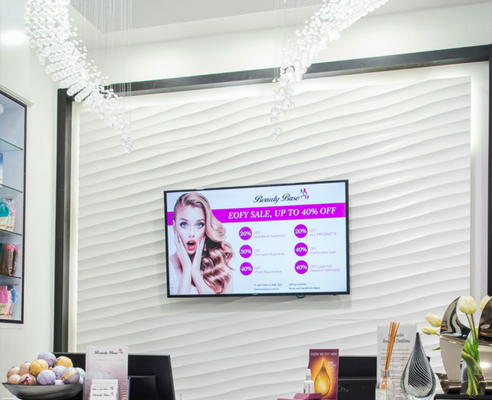 Need a break? Your journey to relaxation begins here...
We are so caught up with work these days that sometimes we forget what it's like to take a breather and relax. Well good news is right here, Beauty Base at Narellan Town Centre has two stores specialising in a range of treatments including skin care, spa treatments and more.
The 'Sand Drift' design on the walls add a sense of luxury as you step inside the doors of these award winning clinics.