Large Showroom Acoustic Ceiling Lining from Atkar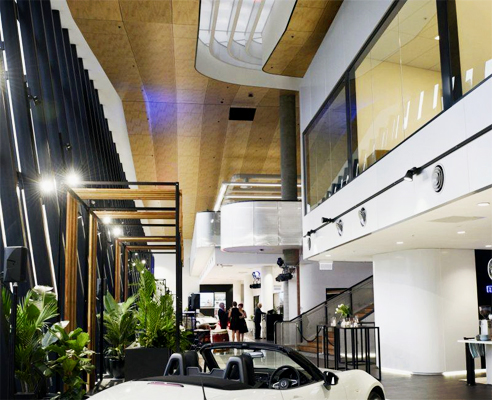 A new bespoke headquarters for Mazda Australia.
Large open spaces and full height ceilings throughout the new Mazda Headquarters called for an attractive acoustic ceiling lining to ensure the ambience befitting to a contemporary car showroom. Cox Architects worked closely with Atkar to develop the design of a warm timber ceiling that would complement the white floor adding a touch of elegance and class.
Atkar supplied samples prior to ensure consistency and confidence. All the panels were supplied and installed ahead of schedule. An excellent installation resulted in a smooth streamlined finish.