Ductile Iron Trench Covers from EJ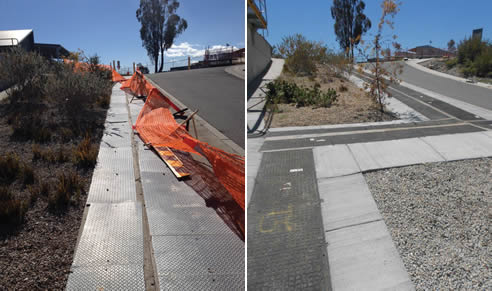 EJ Devastation Renovation: 375 metres of Fire Eating Trench Covers
After the horrific firestorms of January 2003 that ravaged the Mount Stromlo Water Treatment Plant (WTP) in the ACT, 300 metres of chequer-plate covers were severely buckled from the extreme heat. Not only did these trench runs carry cables and various pipework, they also played a dual role as a walkway. The site was dangerous for field personnel so the operators called for a new, long-lasting fire-resistant solution.
It was no fluke that EJ ductile iron trench covers were specified by the engineering group BECA for the ACT water authority, Icon Water. Over 700 individual manhole covers were joined to form 21 trench cover sets. In total, these new cast iron covers formed a 375 metre trench.
But this was no walk-in-the park specification. It was a challenging construction and required complex work by EJ Specialist staff who flew from the Brisbane fabrication plant to assess the site, measure trench replacements and the custom corner sections which were to be specifically fabricated.
Additionally, transition covers were custom built to accommodate the trench covers' change in height, in some sections between load classifications, from light traffic footpath areas to heavier driveway crossovers.