Precision Machined Infrastructure Covers from EJ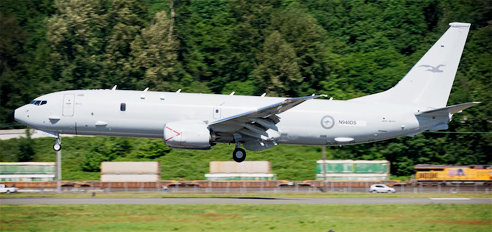 The EJ Global Approach to Reinventing a RAAF Base
RAAF Base Edinburgh, constructed in 1955 and located 25 km north of Adelaide, was built as an adjunct weapons development facility to the joint UK-Australian Weapons Research Establishment at Woomera. This RAAF base is now home to No 92 Wing AP-3C Orion and No 1 Remote Sensing Unit, which operates the Jindalee Operational Radar Network (JORN) and Space Surveillance systems at the Air Warfare Centre.
Edinburgh base is currently in the throes of a $659 million reinvention to support the Air Force's new hi-tech antisubmarine and surveillance aircraft, the P-8A Poseidon and the MQ-4C Triton unmanned aerial vehicle and ground control station.
Being an airport, the frequently heavy aircraft wheel loads require the most robust EJ products, rated to the highest loadings tests under Australian Standard AS3996; the Class G 900kN test simulates the force of a heavy aircraft wheel onto a manhole cover.
EJ machined covers are designed to be non-rocking in their frames with precision machined drawcut and undercut matching profiles. In addition, our cellular frames are designed to lock and anchor the assembly into the surrounding concrete structures for decades of maintenance free service. Our covers also feature Australian Standard non-rotating lifting keyholes for safe lifting and removal with industry standard lifting keys.