Push-Fit Floor Drains for Kitchens and Bars from ACO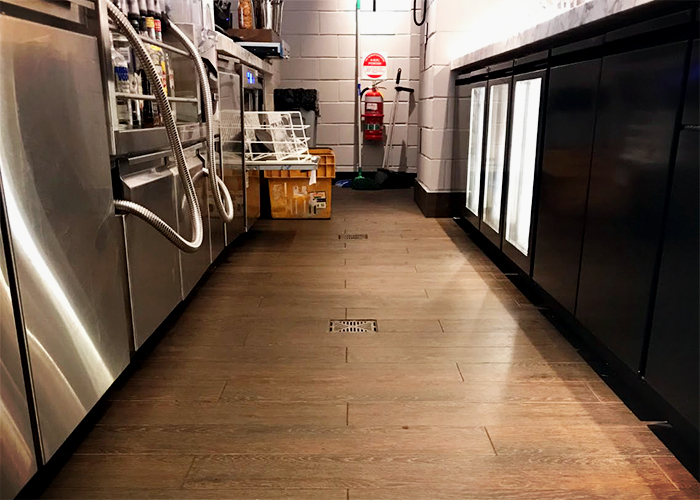 DoubleTree by Hilton, Perth, WA
DoubleTree by Hilton, an American hotel chain and part of Hilton Worldwide Holdings, has opened a new establishment in the heart of the vibrate precinct of Northbridge, Perth. The hotel is the first DoubleTree property in the state and the first DoubleTree new-build in Australia. The hotel has 206 guest rooms, an executive lounge, over 300m² of event space, a gym, and an outdoor pool and bar area.
Project Design Brief
In the kitchen and bar areas, designers wanted an effective and easy to maintain drainage system to eliminate slip hazards for kitchen and hospitality staff. The elimination of maintenance downtime was also a chief priority and therefore underground pipework needed protection from small food scraps, which could provide costly blockages.
ACO's Solution
Wexel 150 x 150 push-fit floor drains with strainer basket.
Benefits
Strainer basket traps food and facilitates cleaning.
Grates are hinged for easy and secure access.
Push-fit floor drains come complete with O-ring seals to provide a quick and watertight connection to both PVC and HDPE pipe.
Other ACO Products Used
Stainless drainage channels (ACO Stainless).
For more information regarding Push-Fit Floor Drains for Kitchens and Bars from ACO, visit www.acowexel.com.au.