Pre-finished Architectural Surfaces - SOLIDAL® from smartfix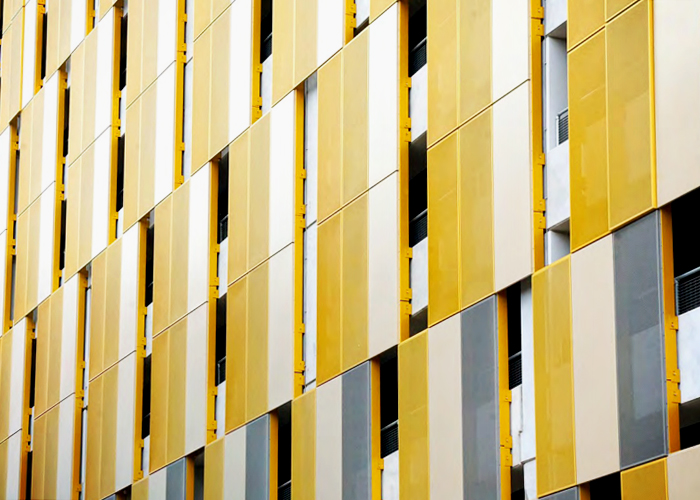 Pre-finished architectural surfaces are now made waterproof, weatherproof, corrosion resistant, UV resistant, and even smog-eating, thanks to the innovation of SOLIDAL® KYNAR® 500® COIL COATED PVDF by smartfix. This advancement allows architects and builders to achieve high-value architectural project outcomes and with longer service lifes plus lower maintenance, and less risk of premature degradation.
In brief, SOLIDAL® by smartfix comprises an automated process that coats solid aluminium metal prior to fabrication. For example, A continuous process, coils are unwound, pre-cleaned, pre-treated, pre-primed, and pre-painted. They are then recoiled and safely packaged for shipment. Unlike post-painted surfaces, architectural surfaces prefinished with SOLIDAL® have shown to last longer and with greater durability. This is because the pre-painted metal has increased resistance to rust or corrosion.
SOLIDAL® pre-finished architectural surfaces are available in an unlimited range of colours and finishes with various gloss levels. They can match any RAL colour code of almost all building types, from residential to commercial and industrial. To learn more about SOLIDAL®, contact smartfix or visit www.smartfix.com.au today.