Galvanised Arch Bars Angles and Flats from Treco Steel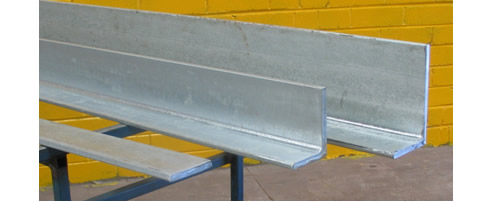 Arch Bars are hot rolled and fully galvanised to provide maximum performance.

Treco Steel has rationalised its range of Galvanised Conventional Arch Bars (angles & flats). Treco has replaced stock sizes of 150x90x10 Galvanised Angle with 150x100x10 Galvanised Angle. This change will reduce confusion when end users are seeking a thicker alternative to the 150x100x6 Ribbed Lintel.
Comply with Australian Standards and Building Code requirements.
Manufactured under process-based quality control requirements.
300 MPa grade steel.
All surfaces, including ends, are fully hot-dip galvanised with 600 g/m² zinc coating.
R3 Durability rating as standard finish.
STANDARD LENGTHS 150x100x10 Angle: 6.000
5.500
5.000
4.500
4.200
4.000
3.600
3.300
3.000
2.700
2.400
2.100 100 x 75 x 10 Angle: 2.700
2.400
2.100
1.800
1.500
1.200 75x10 Flat: 1.800
1.700
1.600
1.500
1.400
1.300
1.200
1.100
1.000
0.900
0.800
0.700
0.600