Multipart Access Covers from EJ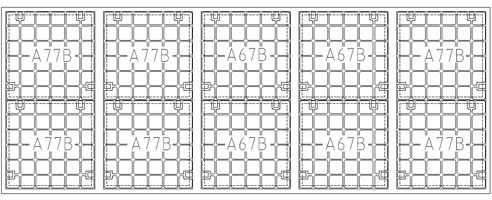 Victoria Builds For The Future
And of Course, EJ Products Feature
One of Victoria's major construction projects is the $1 billion, world-class cancer centre in Parkville, Melbourne. It is to be known as the Victorian Comprehensive Cancer Centre or the VCCC.
The site is where the former Royal Dental Hospital resided but the project is also being augmented with the construction of four new levels atop the existing Royal Melbourne Hospital, city campus.
Amongst all of this, project developers Grocon have placed orders for a sizeable kit of EJ product, including six large multipart covers and one large stainless steel edge multipart as well as a number of small decorative edge and two-part covers.
The multiparts will be installed on all levels to allow vital medical equipment and service generators to be transferred between floors and to be replaced or serviced when necessary.
For access covers of all shapes, sizes, weight tolerances and metal types, no one does it better than EJ. For more information or to place an order, please contact your nearest EJ branch or call 07 3216 5000.