Matte Silver Acoustic Panel Range for Ballet School from Atkar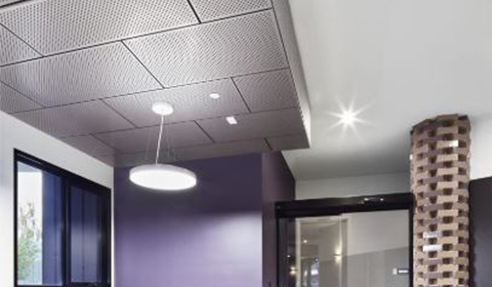 Redevelopment of an existing 6 bedroom house and addition of a student residence for the Australian Ballet School.
Where contemporary and Victorian styles can co-exist, the student residence is a subtle new addition paying careful respect to the grandeur of the existing heritage building. The interior breathes freshness with vibrant colourful splashes while the Atkar acoustic panels deliver a perfect ambience throughout the residence. MGS Architects chose the matte silver to create the complex ceiling bulkheads expressing streamlined forms like that of a ballerina. Atkar worked closely with the builder and plasterer onsite, providing detailed shop drawings and successfully completing the sophisticated design; befitting of a prestigious Ballet School with a rich history.
Talk to one of our experts today, call now or visit atkar.com.au.
Australian Ballet School
Streamlined acoustics set the bar where performance matters.
Architect: MGS Architects.
Builder: Ireland Brown Constructions P/L.
Range: Infinity Premium Acoustic Solutions Range.
Product: Atkar Au.diPanel AP 250D/100 finished with Inluxe Image matte silver and Au.diMount PS3 concealed fixing system.
Download: Australian Ballet School Case Study