Hospital Grade Stainless Steel Grates from EJ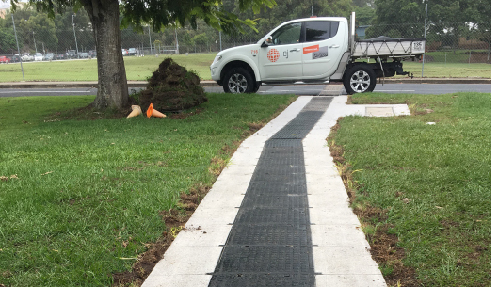 The Brisbane Chest Hospital opened in 1954 for the treatment of tuberculosis and was renamed in honour of HRH Prince Charles in 1974. Today, it is a leading Queensland State Government hospital that now has a cardio-thoracic focus. The major facility has expanded with new buildings, facade upgrades, multi-storey carparks and a whole new private hospital, the Holy Spirit Northside.
Thankfully, EJ has been a preferred supplier to The Prince Charles Hospital for the last 30 years.
Constant maintenance of its infrastructure has been a key priority. Whilst EJ products have been installed on many of the newer buildings and facilities, we have also replaced and upgraded aging and decaying infrastructure. Many of these recent upgrades have included purpose-built trench covers to protect oxygen lines and other important networks within the hospital's buildings.
One specific upgrade featured a 1200mm wide unit replacing heavy precast covers near Palliative Care and an upcoming project is awaiting the replacement of covers at the emergency helicopter landing site.
Being a hospital project, products selected are the best suitable for emergency vehicle heavy wheel loads on the hospital grounds' roads and for mounting kerbs. The EJ hospital product range includes HEELPROOF™ grates and Grade 316 Marine Grade stainless steel grates for plant rooms, general wards, bathrooms and operating theatres.
EJ covers are designed to be quiet and non-rocking in their frame, with precision machined drawcut and undercut matching profiles. Our frames are designed to lock and anchor the covers into the surrounding concrete structures and will deliver decades of reliable performance. They also feature Australian Standard, non-rotating lifting keyholes for safe opening and removal, using industry standard keys.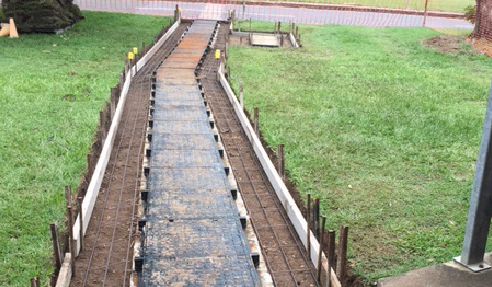 EJ trench covers are used to form long access to underground networks of oxygen, data, electricity, gas and fuel distribution. Covers are available as concrete infill or non-slip, solid-top designs. They can even be enhanced with custom insignias, logos and badging to identify entity branding or the type of service within.
Talk to an EJ specialist about a product inventory that's ideal for hospitals, prisons and other institutions.