Stainless Steel Drainage Channels for Sports Fields from ACO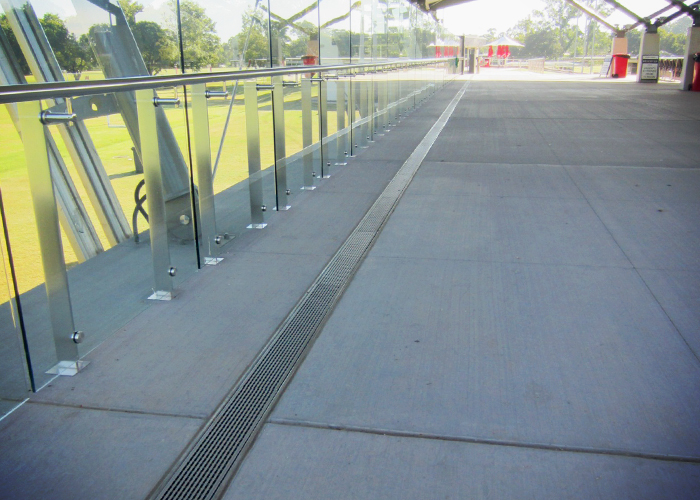 St Joseph's College Sports Field Grandstand, QLD
Founded by the Christian Brothers in 1875, St Joseph's College at Gregory Terrace is a member of the Nine Great Public Schools (GPS) in Queensland. The Gregory Terrace sporting facilities are located in the southern Brisbane suburb of Tennyson and supports the long and rich tradition the school has with a number of sports.
Project Design Brief
In 2011, the playing fields were severely affected by the Brisbane floods. The school decided to build new facilities to accompany upgrades to the playing surface. This included a new grandstand, terraced seating, function areas and new dressing room facilities. Drainage was therefore required in several new hardstand areas including the stadium's suspended slab.
ACO's Solution
System 100 stainless steel channel with 5 Star Heelsafe® Anti-Slip grates.
Benefits
ACO's metal fabrication plant manufactured the channel to a 40mm depth so that it could fit into the suspended slab. Additionally, the channel was fabricated in 3-metre lengths to reduce the risk of water leaking, with the number of joints minimised.
The 5 Star Heelsafe® Anti-Slip grate met all the designer's requirements for slip resistance and heel protection.
Other ACO Products Used
Trench drains (ACO Drain).
For more information regarding Stainless Steel Drainage Channels for Sports Fields from ACO, visit www.acostainless.com.au.