Storm Drain Grates from EJ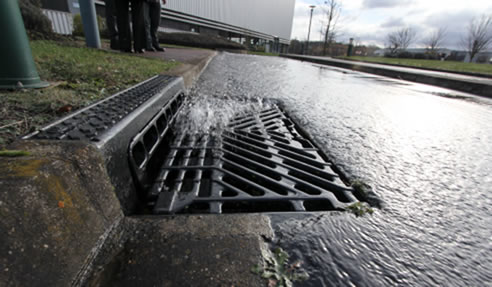 Storm drain grates are a vital part of drainage system management. Their functionality help in reducing possible flood damage by facilitating drainage of stormwater, or excess surface water to a stormwater network. Aside from carrying water away from communities, storm drain grates offer a safe walking and biking surface. They provide equal access to all modes of transportation whilst accommodating local city council's drainage requirements.
At EJ, the focus on safety, functionality, and ergonomics are considered to be the pillars of what makes up an innovative access solution of the 21st century.
EJ is proud to present the result of a worldwide research and collaboration that creates the best infrastructure solutions to the most demanding environments. One of many solutions are the Hinged Gully Grate Assemblies. This line of products is manufactured with high regard for optimised design, ease of use, and safety and security.
Optimised Designs
Through years of experienced craftsmanship, EJ has developed a more controlled manufacturing process and a better understanding of design practices that best meet the client, standard, and local city council's requirements.
EJ castings offer a superior functionality that comes in a lightweight material for increased energy and time efficiency.
Equipped with state-of-the-art tools to ensure high-quality and custom-made parts for a wide variety of applications, all products are checked, tested, and approved by Third Party NATA accredited laboratories.