New Group Rating Calculator for Acoustic Lining Material by Atkar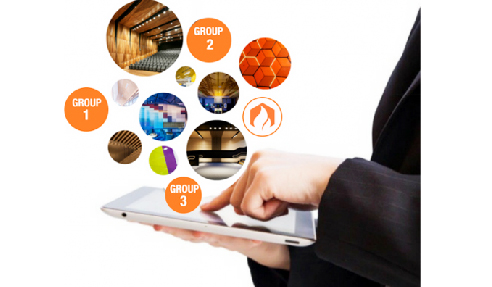 Atkar Group Introduces an Online Wall & Ceiling Lining Material Group Rating Calculator
Leading acoustic wall & ceiling manufacturer, Atkar Group, who have been working in the industry for over 70 years, have always been innovators in their field, and work tirelessly to do what they can to make the design and construction process easier for their customers.
Their newest initiative is the introduction of their online Wall & Ceiling Lining Material Group Rating Calculator-which has been developed to help Architects & Designers quickly and accurately find the correct Fire Group Rating for their wall and ceiling linings on their project.
"Our Group Rating Calculator has been introduced after direct feedback from our customers," states General Manager Tom Devine. "Our team are asked almost every day by our customers for support to help them identify what Group Rating is required. Quite often they think they always need a Group 1 rated product, but this is not always the case."
The National Construction Code Building Code of Australia (BCA) Amendment 1, Vol 1 does, of course, outline the minimum group rating requirements in Deemed-to-Satisfy Provision Specification C1.10, and Atkar's Group Rating Calculator uses the exact data from this specification.
"The Group Rating Calculator is certainly not there to replace the BCA specification but has been designed to make it very easy to use. People can search by Class Number or Building Classification, and all the support documents are there to help identify the accurate result," says Devine.
Atkar Group understand how important it is to ensure the correct Group Rated product is used in every application, and work very closely with all their clients to ensure that the product selected not only achieves the Architects design vision but also meets the required fire compliance.
"We have a very rigorous Fire Testing program in place to ensure that our products are tested to the most current standards. We have an abundant amount of Fire Rated products within our acoustic lining range, and more still to come," states Devine. "We understand how critical fire compliance is, which is why we work so closely with our customers throughout the whole design and construction process."
This new calculator follows on from Atkar Group's recent launch of their new Architectural Linings & Claddings range which offers non-combustible and fire rated lining and cladding solutions.
To view the Wall & Ceiling Lining Material Group Rating Calculator, visit www.atkar.com.au.