Stainless Steel Decorative Edge Access Covers from EJ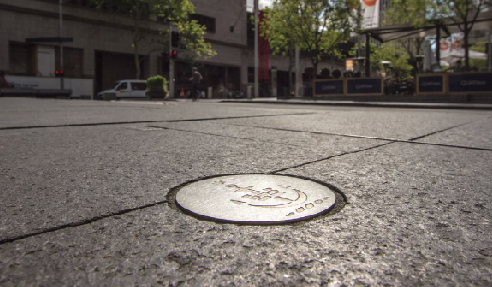 City Cat's New Farm Terminal
The up to $10 million New Farm City Cat Ferry service terminal upgrade will be completed in the very near future. The project required the removal of the existing pontoon and complementary infrastructure with new walkways in the items to be replaced.
These included underground electrical infrastructure which required 9 new covers to be installed. The EJ team came to the aid of Totally Wired Electrical for Brisbane City Council's upgrade by supplying 9 new decorative edged covers in total, which included 7 x 300mm x 300mm clear opening A33BSS24 and 2 x 450mm x 450mm clear opening A44BSS24s. All edging was high quality, resilient stainless steel, for which EJ is well known.
The project, when completed, will need to handle up to 200,000 people a year; that's 200,000 people a year traipsing over these covers, so no doubt, that's why EJ covers were specified. They're built to handle the pounding high traffic flows without a problem.
Stainless Steel-edged covers come into their own wherever there's salt water, and being a ferry service on the Brisbane River, this makes EJ stainless steel-edged covers the perfect choice.
For information about the staying power of EJ decorative-edged covers, visit www.ejco.com today.