Pedestrian Security Gates from Australian Security Fencing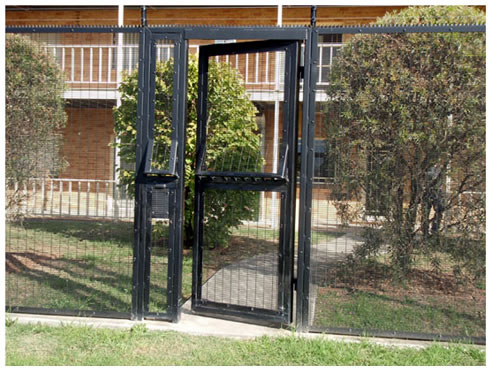 ASF has the engineering ability to design and build high security pedestrian gates to suit all requirements. From high security prison gates in exercise yards, to heavy security access in sub stations, to medium security requirements of depots or parks, or general security access control for commercial premises; at ASF, we have built them all.
ASF can meet all requirements with a safe and secure solution to any security access location and situation. There are a multitude of locking mechanisms available today and these can all be incorporated into our gate designs. ASF can also connect your alarm system to the gate security mechanism to ensure the current or future alarm system retains its integrity.
ASF has developed its own design, high strength slide bolt locking mechanism. All gates can be fitted with all ASF products. Please contact us for your solution.