Seamless Noise Reduction Panels for Retail from Atkar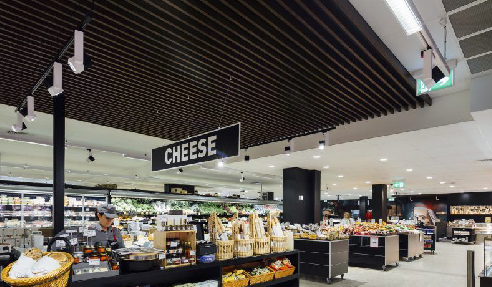 Boccaccio Cellars


Streamlined noise reduction within a bespoke Mediterranean deli and cellars. Project: Boccaccio Cellars, Balwyn
Architect: Peter Harvey & Co
Builder: Circon Constructions
Range: Infinity Premium Acoustic Solutions
Product: Atkar Au.diSlat Ax20f finished with Inluxe Image American Walnut

Situation

Refurbishment of an old building into a boutique new deli and cellars.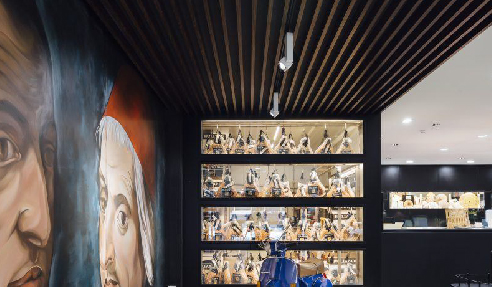 Solution
Not wanting to be characterised by the clamour of a typically noisy convenience store environment, acoustic absorption was imperative to balance the atmosphere and set Boccaccio Cellars apart as a boutique Mediterranean deli and liquor merchant.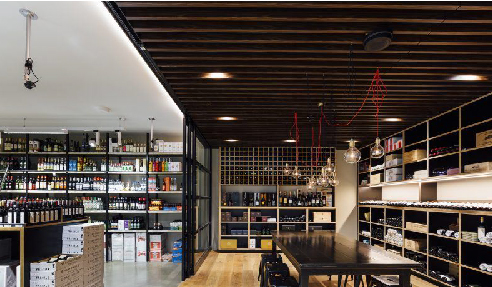 Characterised by hard surfaces such as polished concrete, metal shelving, glass fridges and freezers, Atkar collaborated closely with Peter Harvey & Co to establish a unique upmarket feel. The American Walnut finish adds a touch of warmth in striking contrast to the polished concrete floor to enhance the customer experience.
The Au.diSlat delivers a seamless flowing result with maximum flexibility enabling services and lights to be easily integrated. Thanks to our unique panelised design, Au.diSlat is quick to install.
Contact Atkar today with your unique project requirements or visit www.atkar.com.au.