Tasmanian Oak Timber Office Acoustic Solutions from Atkar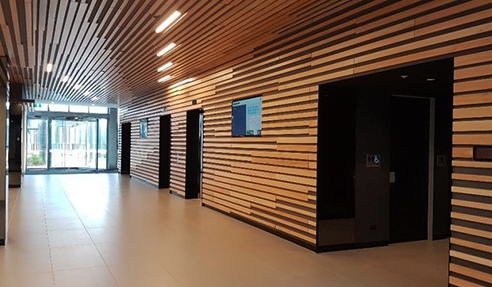 Caribbean Park - Waterman Business Centre
The brand new world-class precinct at Caribbean Park includes office space, retail, dining and lifestyle facilities set over 185 hectares of parkland.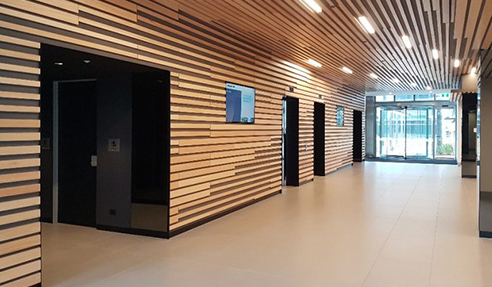 The premium new office development incorporated creative design with Atkar's Au.diSlat made from solid Tasmanian Oak timber. The design was fully customised in varying slat widths to create the stunning bespoke result.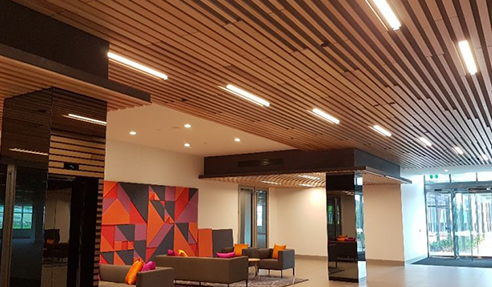 Architect: Peter Ryan Builder: Caribbean Park Product: Au.diSlat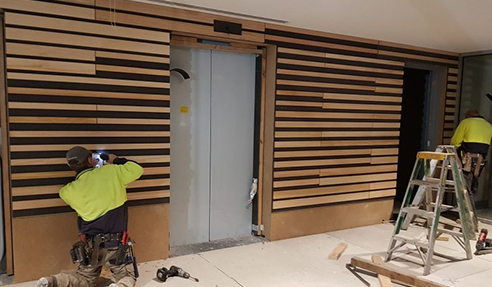 Talk to the experts at Atkar with your project requirements or visit www.atkar.com.au.