Infrastructure Access Solutions Ready Reference Guides from EJ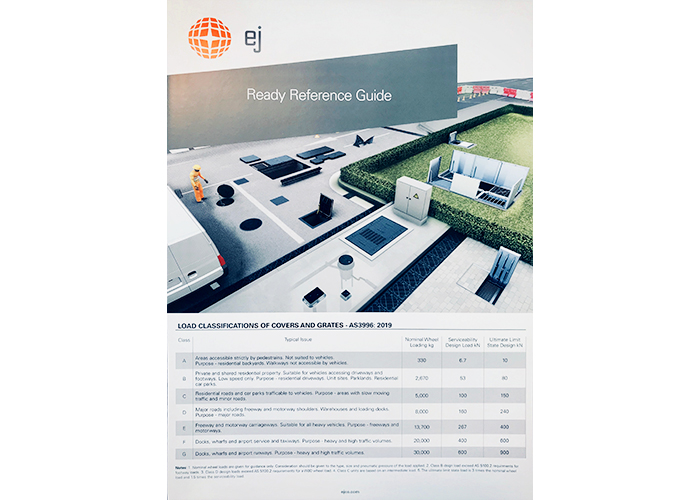 Get Smart - Get the EJ Ready Reference Guide
Chief, be sure to get your copy of the Ready Reference Guide to the popular and most requested range of EJ products in Australia. The guide is easy to use to find exactly what you need with product photos, ordering codes, clear opening sizes, and weights.
Featured products include:
Machined gaslight covers (infill & solid).
Civil covers (circular).
Galvanised mild steel sump & trench grates.
Road Gully Grates.
AS3996-2019 is the new Australian Standard for access covers. This Ready Reference Guide helps to explain the new classifications to you, including: Class, Typical Use, Nominal Wheel Loadings, Serviceability, Design Load, and Ultimate Limit State Design.
We also got smart and realised you didn't want big thick catalogues. So we are now launching a series of these new, easy to use Ready Reference Guides on specific product ranges:
Meter & Surface Boxes.
HeelProof Grates.
Aluminium Hatches.
Composite Covers.
Drainage Channels.
So get smart and contact your local EJ branch for your latest copy of the Ready Reference Guide (hard copy for your ute and PDF for your computer). Ready to have at hand, right when you need and you'll never be 'sorry about that' again.