ASF Sabra Fence Multiple Sensing Tranducer for Perimeter Detection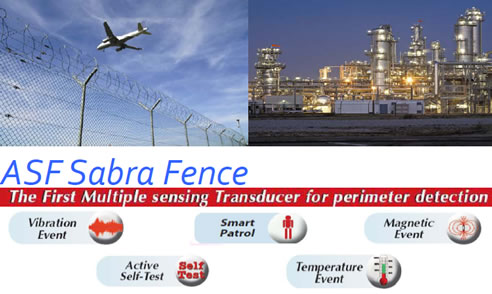 ASF Sabra Fence
The ASF Sabra Fence uses innovative, cutting edge technology with multiple sensing transducers for perimeter and security systems.
The system can be installed onto any fence, wall or perimeter obstacle.
The ASF Sabra Fence provides excellent detection resolution within each sensor in the chain.
Using CPU on each sensor we have the ability to analyse signals on the spot.
The sensor algorithms are adaptive and can be updated by the end user.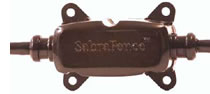 FEATURES
Easy to install
Can be linked to existing alarm systems
Multiple sensing and detection ability
Fully encapsulated transducers
Built in temperature/ fire detection
"Smart Patrol" - Magnetic based advanced patrol documentation system
Built in magnetic sensor for passageways
Easy interface with PC/Laptop or off the shelf alarm systems using ASF Sabra Hub
Cost effective