Multiple Sensing Transducer for Perimeter Protection from ASF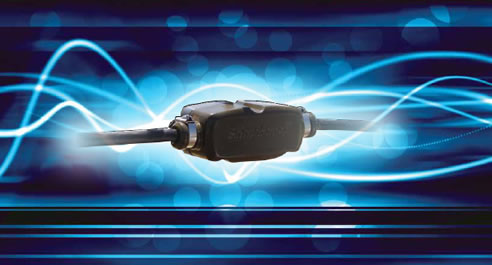 ASF SABRA FENCE
The First Multiple Sensing Transducer for Perimeter Detection
The ASF Sabra Fence uses innovative, cutting edge technology with Multiple Sensing Transducers for perimeter security systems.
The system can be installed onto any fence wall or perimeter structure.
The ASF Sabra Fence provides excellent detection resolution to within each unique sensor in the chain.
Using the CPU on each sensor the system has the ability to analyse signals on the spot.
The sensor algorithms are adaptive and can be updated by the end user to provide a stable and reliable system.
The ASF Sabra fence Transducers
The ASF Sabra Fence transducers can be installed on various structures, including perimeter fences. The sensors are IP67 moulded onto the cable for ease of installation at 5 or 3m centres.
The transducers identify intrusion attempts by sensing movement in the supporting structure using MEMS (Micro Electrical Mechanical System) technology. Each ASF Sabra Fence transducer also contains:
A temperature sensor which detects unusual changes in temperature
A magnetic sensor for use with the ASF Sabra Fence Magnet at gates and crossing points
Smart patrol recording- identifies guard rounds passing each sensor through selection and recording on the control unit incorporating full reports
Each Transducer contains a processor which enables:

Identification of each transducer on the perimeter using a unique IP address
Control and monitoring of all transducers separately
Update and modification of parameters and sensitivity of each transducer separately

The ASF Sabra Fence Hub
The chain of transducers connects to the ASF Sabra Fence Hub unit. The ASF Sabra Hub unit is an x86 platform-based computer running optimized Windows XP/7. The ASF Sabra Hub unit software performs several operations in parallel:
Scanning the transducers in the chain- receiving a report about the condition of all the transducers
Reporting events to various external units such as alarm systems, dry contacts or communications components
Display the status of the transducers on the local user interface - used by technicians during installation
Simultaneous recording of events on demand or exportable to other applications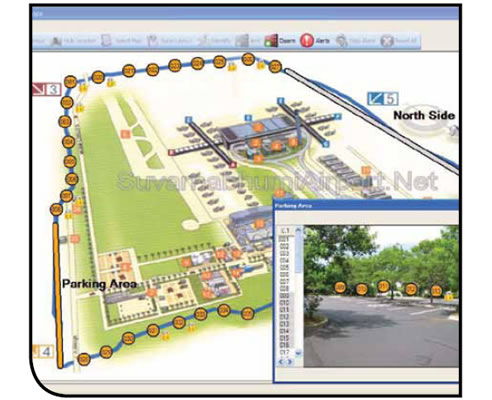 FEATURES
Easy to install
Compatible with existing alarm systems
Multiple sensing and detection ability
Fully encapsulated tranducers
Built in temperature detection
"Smart Patrol" - Magnetic based advanced patrol documentation system
Built in magnetic sensor or passageways or gates
Easy interface with PC/Laptop or off the shelf alarm systems using ASF Sabra Hub
Cost effective perimeter security
Over 2000 metres, 500 sensors, from a single point
Windows 7 operating system with full graphic interface via ASF Sabra Fence Map View Software. Additional IO can be added via USB.
Effectively securing commercial, private, industrial and military sites