Threaded Rod Mounting System Caddy Rod Lock from GVK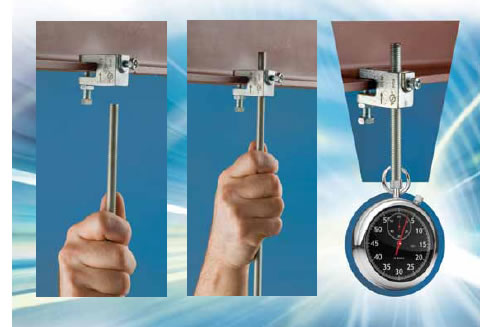 CADDY® ROD LOCK is an innovative threaded rod mounting system from ERICO that provides a quick and economical solution for installing electrical and mechanical systems supported by threaded rod. The system includes the CADDY ROD LOCK beam clamp, channel nut and an anchor screw.
With its breakthrough "push-install" design, CADDY ROD LOCK simplifies the installation of threaded rod. Simply push the threaded rod through the mounting hole and it instantly locks into position. The system can even be used on threaded rod with slightly damaged threads or minor burrs, helping to save time by minimizing the amount of deburring that is usually required prior to installation.
The unique features of the CADDY ROD LOCK system help to reduce the installation time of threaded rod by up to 52% compared to conventional fasteners. In many common applications, the system also requires less installation hardware.
CADDY ROD LOCK is another innovation from ERICO designed to help the construction industry complete projects faster, easier and more efficiently.