Galvanised & Stainless Steel Grates & Frames from EJ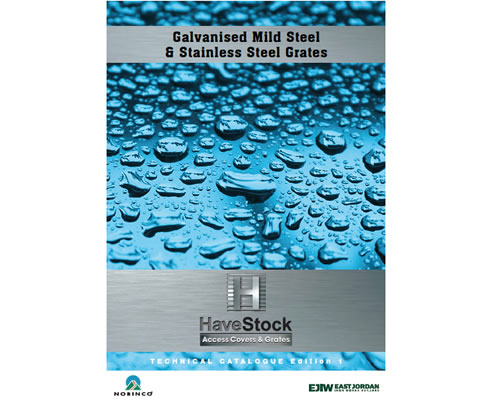 NEW CATALOGUE - GALVANISED GRATES & FRAMES
EJ (Previously known as HaveStock) has just released a new catalogue to highlight it's range of:
galvanised mild steel grates & frames
stainless steel grates & frames
"EJ has a growing range of these products to meet new customer demands." said Ian Maddocks, EJ's QLD Sales Manager.
This catalogue details many new products:
Wheelchair safe grates
Pedestrian safe grates
Bicycle safe grates
Vee grates
GRC pits and grates
"One of the most exciting new products is the stainless steel grates with the waterproof LED lights. It allows you to make them a design feature in entertaining areas or bathrooms." said Ian.
Contact your local EJ Australia office for your copy or view it on our website, havestock.com.au.