Stainless Steel Socketed Pipe System from ACO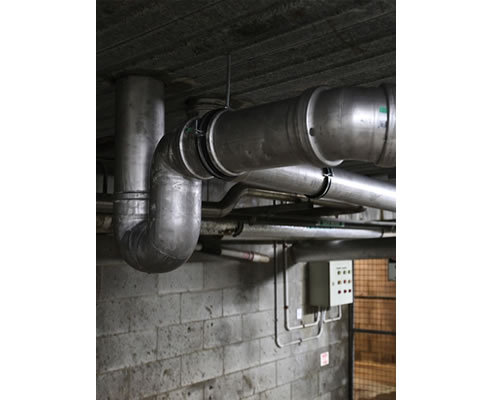 Thomas Foods International, NSW
Thomas Foods International, one of Australia's largest meat processing companies has recently upgraded the drainage layout of its Tamworth plant in an effort to reduce downtime caused by drainage maintenance.
The decision was made to replace some of the existing HDPE drainage pipe system beneath the kill floor and processing areas, with a more durable drainage system.
The ACO Pipe® stainless steel socketed pipe system provides the modern metal alternative to PVC and HDPE soil and waste pipework. All components within the range are chemically pickled and passivated for durability and corrosion resistance allowing the kill floor and processing areas to operate without closures.
Product Details
Specifier: Woods Plumbing
Product featured: ACO Pipe® - 110mm dia.
Other ACO products used in this project: ACO Pipe® - 50 & 75mm dia.
For more product info, visit www.acoaus.com.au/pipe