Rotating Manhole Cover with Revolution® Access Assembly by EJ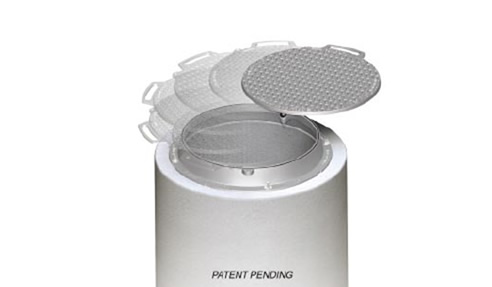 Manholes or utility holes serve as an access opening to buried utility vaults. These are created so underground public utility and other services such as water, sewers, telephone, electricity, storm drains, district heating and gas, can be accessed to make connections, inspections, adjustments and perform maintenance. To prevent people or foreign material from falling into them, the production of manhole covers was put into practice.
EJ designs, manufactures and distributes the best access solutions for water, sewer, drainage, telecommunications and utility networks. With their commitment to innovation and excellence, they produced a manhole cover that can be easily described by one word: REVOLUTIONARY.
REVOLUTION® Access Assembly is one of EJ's standout products among engineers, architect and local council developers. A perfect choice for elevated structures and raised access points. The manhole cover is fixed by a stainless steel rod, enabling it to pivot away from the hole opening, eliminating the need to manually raise or lower the cover as it rotates in either direction. Opening and closing the rotating manhole cover takes two easy steps: slightly lift and rotate. The patented design provides cover lift and rotation with minimal effort.
The cover is lightweight and requires only one person to operate it. The material is water resistant, and it comes with a 6.35mm round neoprene gasket to prevent roll out and provide odour control when sealed. Take note that the REVOLUTION® Access Assembly is 127mm in frame height, so it is not ideal for road use or areas of vehicular traffic.