Duralast® Detectable Warning Plates from EJ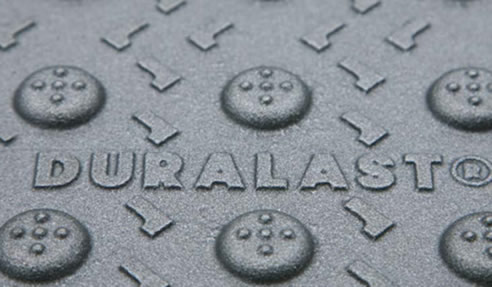 If you think roads are unsafe, think of how much more dangerous they are for the blind and visually impaired. That's why people with problems with their vision should not be left alone on the streets. If the chance arises that they are on their own, they may have difficulty finding the right direction. Luckily, there are products in the market that consider the welfare of the visually impaired.
EJ, designer and manufacturer of high-quality utility hole coverings and other street instalments, produce detectable warning plates called Duralast®. These warning plates are fixed along the sidewalks for the sole purpose of warning the blind when they're approaching a street.
Duralast® is designed to be long-lasting. Made from cast iron, Duralast® is corrosion resistant and has the ability to withstand the harshest conditions. From extreme urban conditions, like vehicular traffic, snow plows, and street cleaning machines to extreme temperature changes and weather events.
Duralast® by EJ has been tested and compared to other composites and is proven to be 500 times more wear resistant than competing brands out in the market. Additional tests on the detectable warning plates demonstrate that Duralast® can take more impact and is more resilient for the installation environments of the product.