Timber Feature Wall and Acoustic Solution from Atkar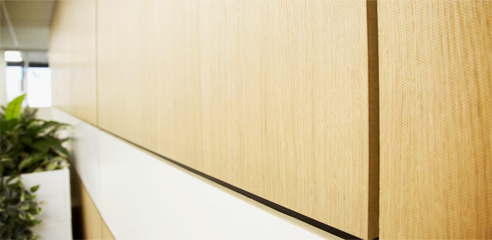 An acoustic solution for an open plan office
that has a range of diverse purposes.
Atkar chose Au.diMicro due to its unique characteristics to appear as a solid timber feature wall but act with the hidden power of exceptional acoustic performance. The virtually invisible perforations provide excellent sound control in the space while exuding the warming glow of timber. Never judge the silent worker in the room by face value.
Talk to one of our experts today, call now or visit atkar.com.au.