Cast Iron Meter Boxes from EJ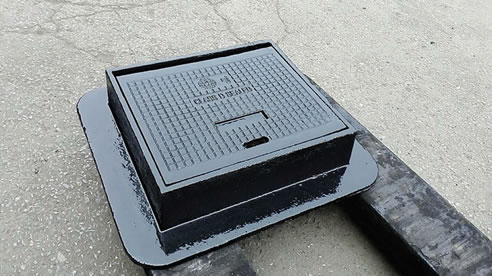 Pavement Perfect Meter Boxes by EJ
Walkers, joggers, lawn mowers, push bikes, posties all plying their ways along the pavements of the suburbs and city streets are mostly completely oblivious to the ubiquitous meter boxes in front of every property. With all this daily traffic, meter boxes need to be robust and practical to use.
With the meter boxes range from EJ, you can bank on them lasting forever because they're made from hard as rock iron castings. With rugged hinged covers, they also offer easy access to read gas, water and electricity use or for water, fire hydrant, sluice or other valve types.
All EJ meter boxes are Australian Standard AS3996 Class and can accommodate iron inserts to suit the named service - Fire Hydrant, Water, Gas or Electricity. Outlet connections allow for the meter boxes to easily hook up to pipework rising to the surface from the valve.
The range includes: 250 x 200mm Class B or this same size with a 165mm or 225mm outlet; 250 x 200mm Class D; 350 x 300mm Class B and 350 x 300mm Class D. All are easy to install and need virtually no maintenance once in the ground.
There's nothing like a neat and tidy pavement and one that drastically reduces the chances of potential trips and falls litigation. For more about our meter boxes range, please contact your nearest EJ branch or call 07 3216 5000.