Corrugated Kitchen Bar Front by 3D Wall Panels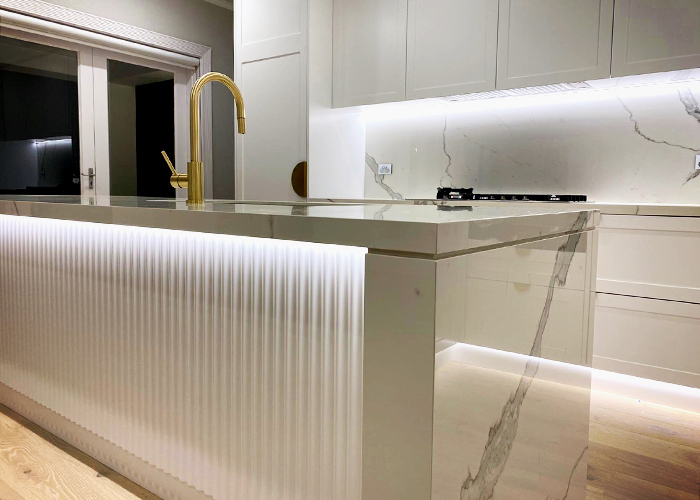 It's not everyday that you come across such a spectacular kitchen. This has a minimalist feel but makes a huge impact. Original kitchens recently installed our 'Corrugated' panel as a kitchen bar front, highlighted the panel with LED lighting, and really added pizazz to an already great design.
Marble accents on the benchtop and splashback with shaker style doors and golden accessories seems to be the new trend in 2020. The linear designs in the 3D Wall Panels range are currently very hot and provide wonderful texture to any room. There are over 50 different designs on our website, www.3dwallpanels.com.au to choose from.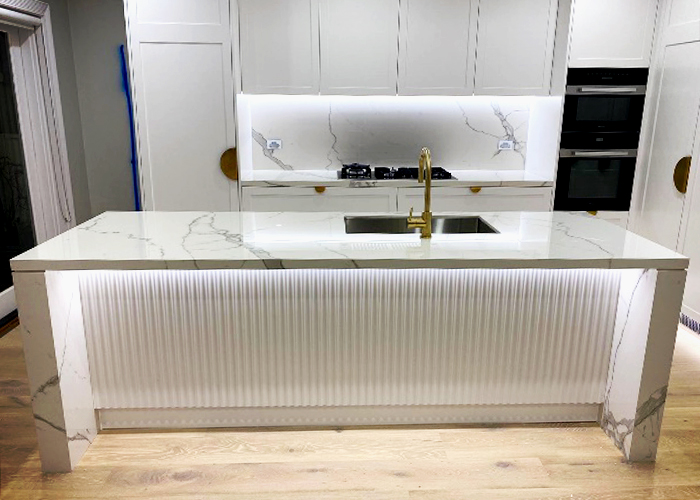 The panels are available in 3 different sizes: 2400 x 1200mm, 2700 x 1200mm, and 3600 x 1200mm. They can be supplied raw, primed, or spray painted in polyurethane in a colour to match most Australian paint brands and shipped anywhere within Australia.
Our sister company, Sydney Doors provides quality polyurethane kitchen and wardrobe doors, side panels, kickboards, and more. For more information, visit their website www.sydneydoors.com.au.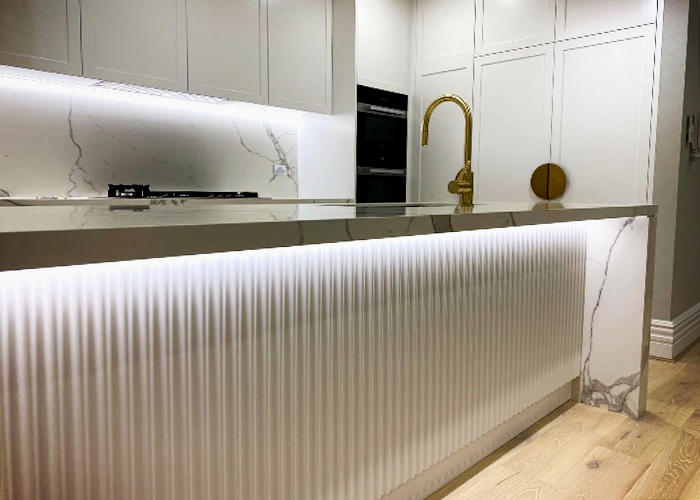 We love to receive photos from our clients. If you have completed or seen a completed job with 3D Wall Panels, feel free to send us your photos.