HeelProof™ Grates for Pedestrian Walkways by EJ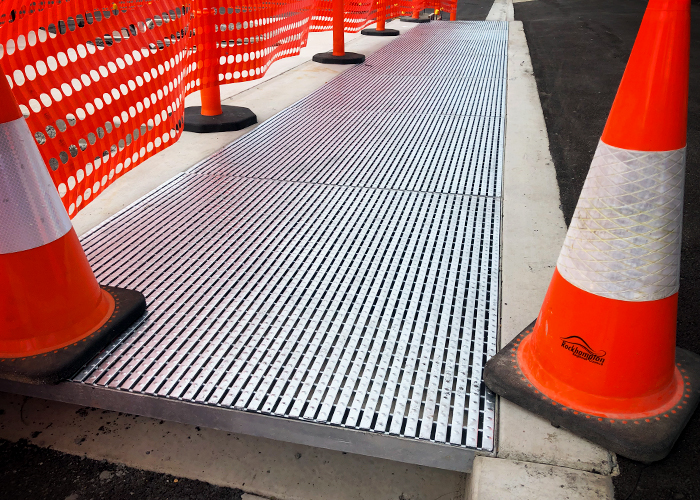 Pedestrian Walkways - Staying Sure Footed
EJ HeelProof™ grates are classified as heel safe because the openings (apertures) between the grating bars are less than 9mm. This design feature makes the grating much safer for pedestrians in shoes with a smaller heel; like high heels.
EJ HeelProof™ grates feature our patented non-slip cleat which is machine punched into the grating bars. This provides an anti-slip texture to the grating which is supplied in an economical hot-dipped galvanised coating. Should colour coding or a higher degree of anti-slip be required, the grating can be manufactured with a baked-on grit paint coated surface.
Whilst generally used over stormwater pits and trench runs, the grating can also be used as a transition ramp from the pavement, across the kerb, and joining onto a raised speed hump/zebra crossing.
EJ HeelProof™ range is available for sump and trench grates in Class A(10kN), B(80kN) and D (240kN) to AS3996-2019.