Indirect Lighting Solutions from Intralux Australia
Why use indirect lighting?
Architects, lighting engineers and designers have the ability to utilise differing lighting sources to create subtle effects, highlights and moods, whilst providing an overall atmosphere in which people can function happily. The use of indirect lighting clearly benefits those interior spaces where a clean and uniform light is required throughout an area, providing an uninterrupted bright ambience.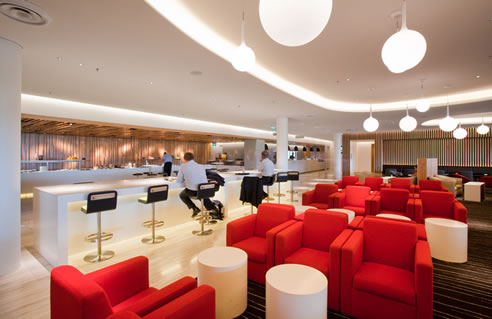 Direct lighting by its very nature, creates zones of differing intensities within any space. This results in uneven lighting, which is usually solved simply by the addition of further direct lighting fixtures. Unfortunately this method can create significant undesirable issues, not only procurement and installation costs, but also an increase in long-term operational costs and glare.
Glare and shadows are a real problem with most direct lighting systems and inevitably causes undesirable and annoying effects, especially in relation to computer screens. Indirect Lighting can act as an important tool in combating these undesirable effects, providing a consistent lighting ambience, without causing interference to other illumination needs, i.e. display cabinet lighting, etc.
A well indirectly lit environment permits internal building layout modifications and refurbishment to occur, without hassles. Furniture, workstations and internal partitions can be moved to suit new layouts, without relocating the main lighting system.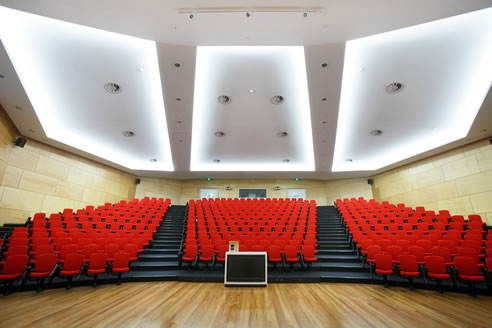 Indirectly lit areas present clutter free surfaces and ceilings. The elimination of ceiling features can also reduce acoustic and heating problems associated with some ceiling mounted fittings. Indirect lighting greatly reduces the need for high levels of illumination and this translates into significant power savings and reductions in cooling loads.
When quality is combined with technology (as with Intralux Australia's product range), indirect luminaires are not simply providing a uniform ambience. These unique products feature all the latest technology in ballast, reflector and lamp design, ensuring high performance and long-term reliability. The very latest T5 lamps are utilised, combining energy efficiency and durability. This translates into longer product life, lower power consumption and reduced life cycle costing. Modern technology incorporated into the Intralux products, also provides greater stimulus for designers, pushing creative boundaries with the use of dimmable technology and colour options and permitting the production of bright or soft lighting with dramatic or subtle effects.
Whilst the initial procurement costs of indirect lighting often seem high, improved comfort levels and operational savings over the long term confirm this form of lighting is a logical and economic choice.