Access Covers and Grates and Company History Video with EJ
EJ Our Story
Australian family owned Havestock Access Covers & Grates was acquired in 2011 by an American family company called EJ. This video introduces EJ to the Australian market.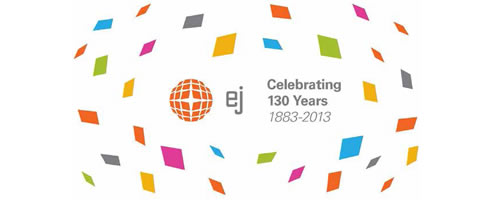 Our salute to 130 years of EJ: A cuppa and a donut
Friday, November 8 marked the beginning of our 130th year, with the EJ legacy dating back to 1883 when William E. Malpass and his father-in-law Richard W. Round, established a foundry on the shores of Lake Charlevoix, in the town of East Jordan, Michigan.
When East Jordan Iron Works began operation, the company was very small. Today, we employ approximately 2000 employees in more than three dozen locations around the world. As occurs in many of the world's most successful organisations, our company's core strength continues to be people using their expertise and knowledge to foster strong relationships, while working together to achieve results.
On Wednesday 27th November the team at EJ Brisbane enjoyed some tasty treats to help celebrate the company's anniversary. The Brisbane morning tea arrived in a mobile coffee van and Simon arranged a selection of boxed donuts to accompany our beverage. It was a successful event that once again, underlined the focus on team building and our positive go-ahead culture.