ACO Access 4-Part Rhinocast® Cover System for Health Centre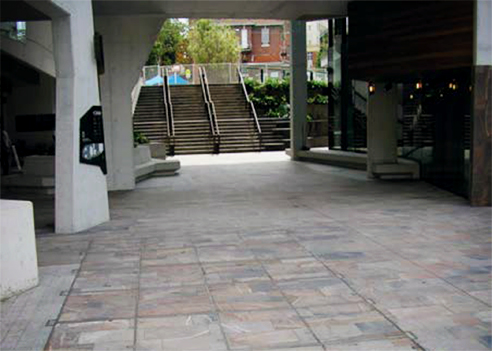 The University of Queensland's School of Dentistry is internationally recognised and is one of Australia's most advanced dental facilities. The School of Dentistry has highly qualified teaching, research and clinical staff attracting the top students. The School of Dentistry recently moved to a new building located at Herston, Queensland.
Project Design Brief
The designers required a subterranean sub-station to cater for the extensive electrical infrastructure required on the site. The sub-station comprised a large room with masonry block walls and is enclosed by access covers that needed to visually integrate with the granite pavement.
ACO's Solution
4-part Rhinocast® multi-part access cover system with a 40mm stainless steel edge.
ACO's technical support team provided the designers with rebate and beam housing details to assist with the structural design of the 3.5 metre x 2.5 metre access opening.