VoglFuge Crack-Free Perforated Acoustic Ceilings from Atkar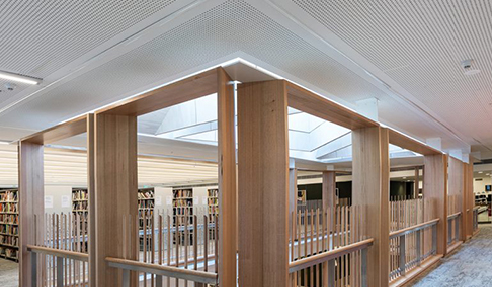 VoglFuge - crack free perforated acoustic ceilings
When it comes to ceiling design, the task of finding a quality perforated product that can offer high acoustic performance, as well as an appealing crack free seamless finish without any joins, has been impossible. Until now.
VoglFuge - certified under Good Environmental Choice Australia (GECA), an Atkar solution that delivers stunning, continuously perforated acoustic ceilings.
Developed and manufactured in Germany, VoglFuge is a unique, flush jointed plaster ceiling. Installed 'edge-to-edge', it provides a seamless finish which is free from visible joints and offers cutting-edge design.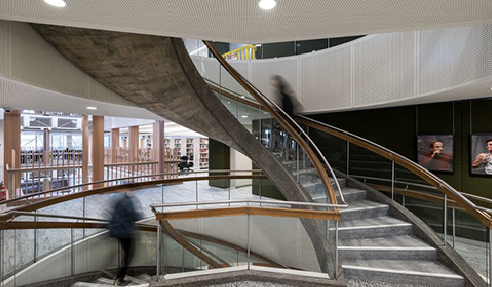 VoglFuge is available in a wide range of perforation patterns to suit almost any design requirement and boasts one of the quickest and simplest joint finishing systems that require no fillers. This offers significant project time savings due to its shorter installation and drying times.
Efficient, economical and sustainable. VoglFuge is an unrivalled solution when your acoustic design ceilings need to meet the highest demands in acoustic performance, value, function and aesthetics.
Some of VoglFuge's unique advantages:
High acoustic performance
Group 1 fire rated option available
Patented VoglFuge jointing system eliminates cracking
Fast to install
GECA certified (eco-friendly)
Economical ceiling solution
10 Year warranty
Available in a wide range of perforation patterns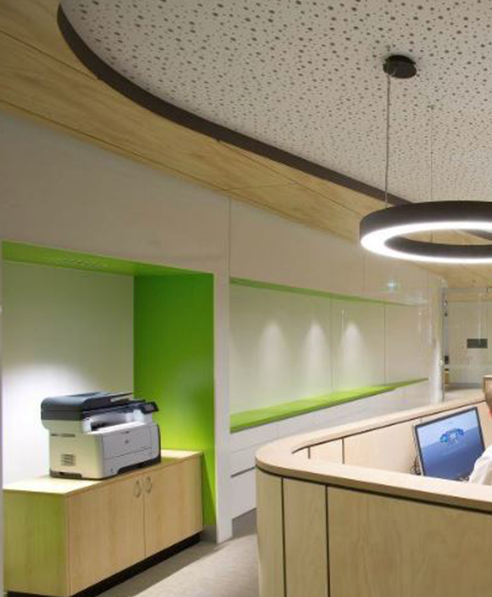 As VoglFuge's exclusive Australian supplier, contact our Atkar Acoustics Sales Team for more information including samples, pricing, pattern options and technical information.
View full product details and technical details here.
Why do designers choose VoglFuge?
Guaranteed crack free system: VoglFuge is the only product in the market to offer a guaranteed crack-free finish. This is due to VoglFuge's unique patented joint system with no caulking or filler in or on the joint. The reason that similar products do crack is that the joint is either trowelled or caulked with a water-based filler or compound. Once the water component dries out of this filler it creates a fragile movement joint which has no flexibility. All it takes is a slight expansion in the ceiling, cutting in of services or vibration from a slammed door etc. to create hairline cracks along the joints. VoglFuge is the only product in the market which offers a solution to this problem and ensures maximum crack resistance with the unique tape and glue jointing method.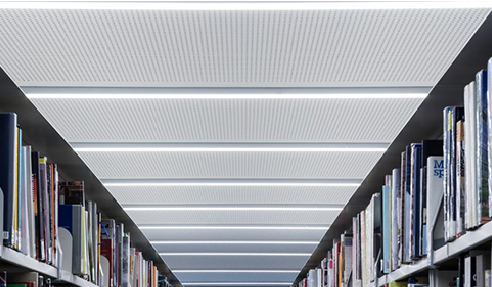 Quick to install: The VoglFuge joint and fixing method offer a faster install than other similar products in the market. This has been demonstrated by our experienced installers. VoglFuge also offers the flexibility to screw fix anywhere between perforations, so furring channels do not have to align perfectly with the rows of perforations like other similar products.
No caulking or compound on joints: As there is no caulking or compound required, it removes the potential for compound or filler to build up in the perforations along the joints when they are trowelled or caulked, which then needs to be time-consumingly cleaned out of the individual perforations.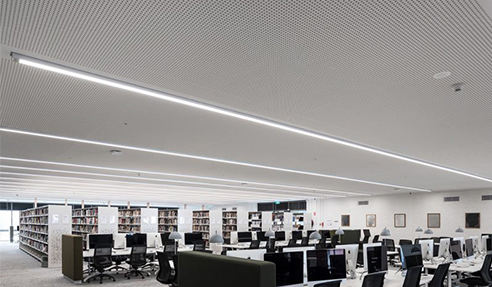 For more details on VoglFuge crack-free perforated acoustic ceiling, please visit www.atkar.com.au.