In-situ Roadway Drainage Installations by EJ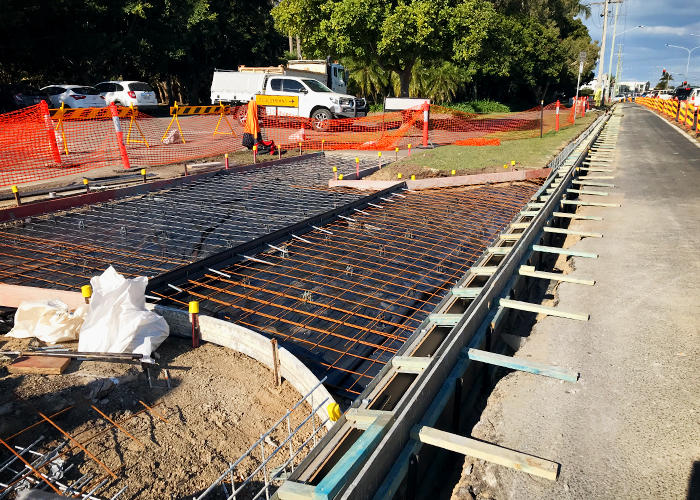 QTMR Roadway Drainage
In-situ Drainage Brings Savings
Most times... the old, proven ways still work the best. The creation of the Nicklin Way/Jessica Boulevard Bus Priority Lane on Queensland's Sunshine Coast required drainage along the entire 450 metres of kerb and channel. Whilst a number of drainage systems were considered, the contractor, GRC Civil decided to work with EJ to complete an in-situ installation of HeelProof™ Class D galvanised mild-steel trench grates and frames (GTG15D-HPP). EJ worked with the contractor and engineering teams on product loadings, hydraulic capture rates, and cost savings.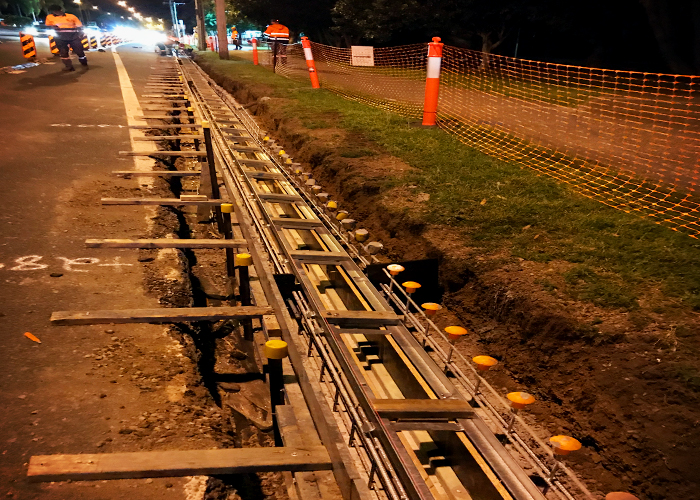 The in-situ installation was seen as a method which was actually quick and straight forward to do, as well as providing a drainage system that was solid and well integrated into the surrounding roadway and kerb structures.
"It is a lighter and easier product to install," said Keegan, Project Manager at GRC Civil. "And it provided real cost benefits to the project due to the product and installation savings."
The EJ range of mild-steel grates and frames have been used in the Asia Pacific region for the past 35 years (Australia, New Zealand, PNG, and Fiji). This range features high quality hot-dipped galvanising, forge welding, bolted down grates (security and antirattle), hinged sump grates, and concrete tie bars for installation.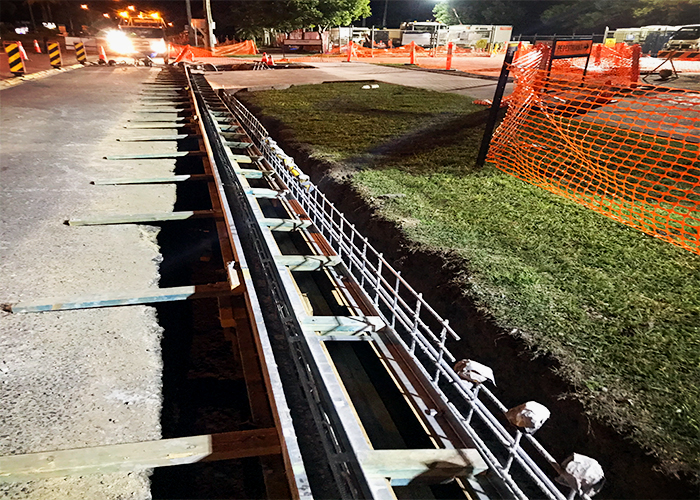 EJ has a full range of trench grates and frames;
Galvanised mild-steel bicycle safe.
Galvanised mild-steel HeelProof™.
Ductile cast iron bicycle safe.
Ductile cast iron HeelProof™.
Stainless-steel HeelProof™.
Polymer-concrete channels and grates.
EJ works with the engineers and contractors to find the best solution possible for each project. Talk with our highly experienced team today. Upgrade your infrastructure with EJ.